Catalogue Design - In-house & B2B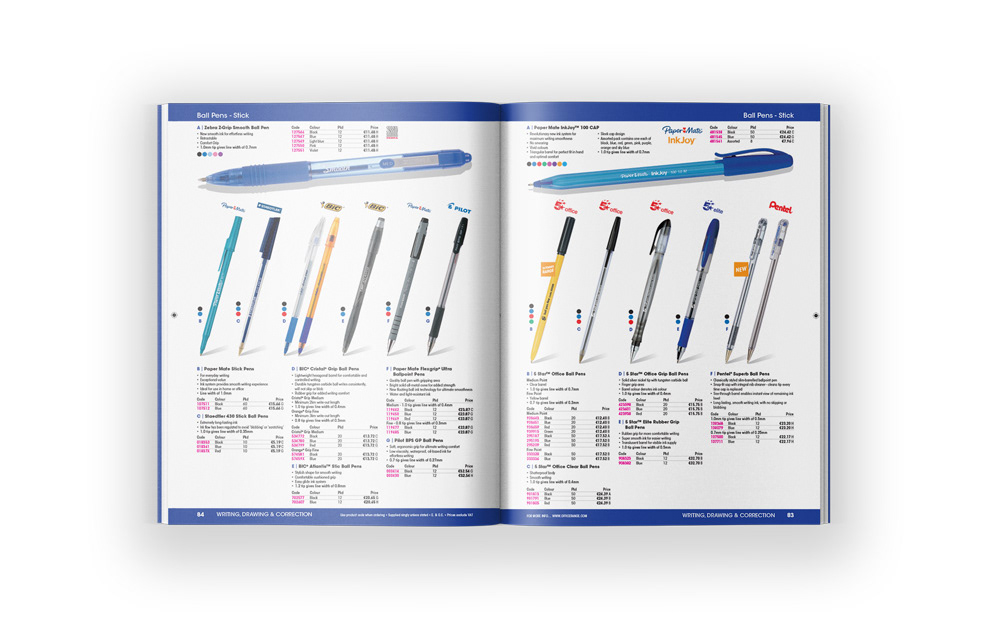 As a Production Designer for Spicers I've been responsible for the creation of Stationary Catalogues. These include both internal publications and bespoke for large stationary dealers across UK & EU. 
Creating publications for multiple businesses requires the ability to follow brand & style guidelines with extreme accuracy. Attention to detail is equally important when designing publications that often require different sets of data to be run through.